A fully optimized and comprehensive suite of products and services for the Digital Merchants of today. A one-stop solution covering a gamut of services such as, Merchant Switch, Admin Control ecosystem, Payment gateway, Merchant App, Merchant Portal and Reconciliation system for Merchants of all scale.
Our Design
for the future
We have bundled the technical capability and all industry expertise that you can imagine for the ultimate Merchant experience, under one roof.

Solving multiple needs through a single platform
Bank Admin portal
Branch level control
Transactional control
Merchant Aggregation
QR Management
Merchant App
Merchant Portal
Infrastructure and Software (cloud)
Integration and support
Reconciliation and Commission model
Easy Merchant Onboarding
Fully customizable API integration for payment
API integrations for large merchants
Super-fast integration with bank ecosystem
Accessibility for all through Soundbox
Troubleshooting and Device management
Reconciliation data
Report for Customer Support / Help desk
Linked to Merchant Mobile app
Rules, Alerts and Risk profiling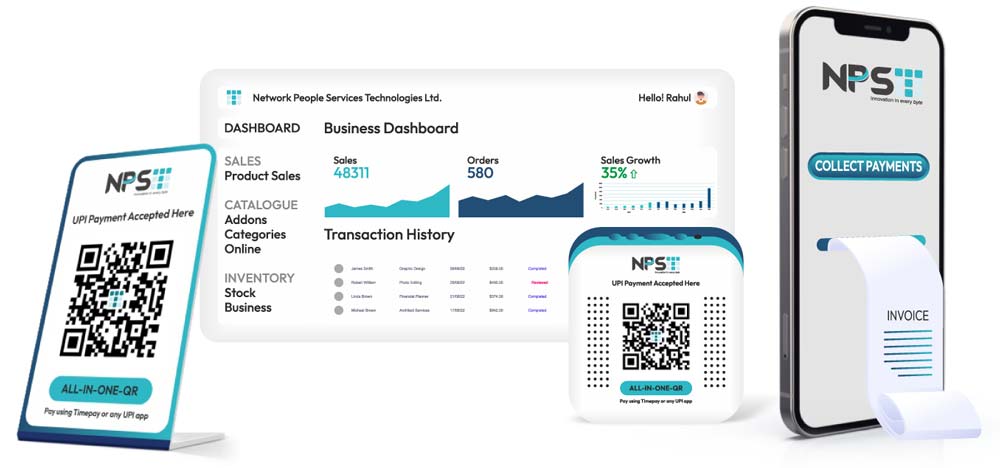 Meant for the Merchants of Today & Tomorrow.
We can be your strategic partners in integrating a plethora of payments services through a single platform.
Want to know more, contact our experts
We work with customers across Banking and Payment Industries in their success journey.